Custom Jewelry in Early Hip-Hop (IV)
Before starting to read this blog, I would recommend you to read first 3 parts. Part (I), Part (II), Part (III).
Sometimes when you look at Custom Hip-Hop Jewelry. Especially if we are talking about gold chains. You might think for yourself, "Man, this dude surely has strong neck muscles". Because, these gold can get real heavy. Of course for most of the times, the most heavy part is of 80s rappers' jewelry is the chain. Well, today we are gonna show you something that you may even call a gold overkill.
.
Slick Rick as 80s rapper and jewelry lover
Richard Martin Lloyd Walters better known as Slick Rick is a rapper and a record producer, who is most known for being one of the first rappers to be covered by another rapper. He had successful artistic cooperation with Doug E. Fresh & the Get Fresh Crew, they have recorded songs The Show or La Di Da Di, that are considered 80s Hip-Hop classics. The Second song became one of the most covered songs in history of Hip-Hop. His songs very covered or interpolated over 1000 times by people like Eminem, the Beastie Boys, Snoop Dogg, Nas, and much more. But, enough with his rapper career, we should talk more about his gold, literal gold.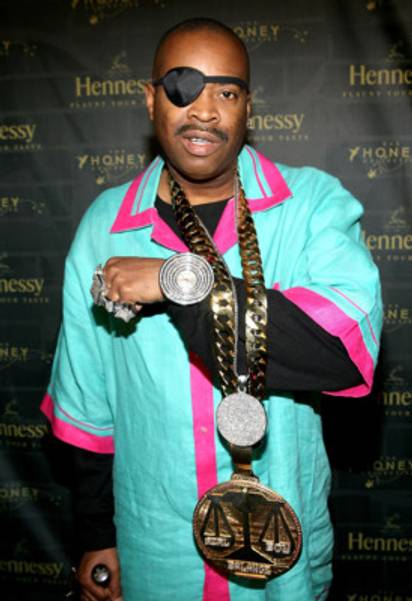 Slick Rick is one of the 80s rappers when we think about jewelry. Estimated value of his whole set is 250.000 dollars, but of course main part of this set is his chain, and main part of his chain is his Giant Balance Medallion. But, this medallion has an interesting story. This originally was Libra plate, as he says it himself in the interview about his jewelry, Slick Rick says: "It was a Libra Plate. I am not a Libra, I am a Capricorn. But it was so big, and made such an impression, that I had to have it". His main focus was on big medallion and everything else that was big. Because, at the time, he was big himself.
Related Posts
It's common to experience some pressure while making a jewelry gift selection. You undoubtedly want to make sure your gift is suitably special, whether you're buying it for a special event or a special someone. While choosing the ideal piece…
Continue Reading